I've just had an email land in my inbox from Microsoft's Mike Ormond, announcing that the Windows Phone 7 book that I contributed a couple of chapters to (Introduction and Tools), has finally been published!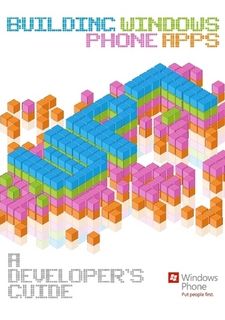 This is a collaborative book with contributions from Pete Vickers, Andy Gore, Mike Hole, Gergely Orosz, Sasha Kotlyar, Dominic Betts, Will Johnson, Ben Cameron, James Bearne, Samidip Basu, Paul Marsh, Stuart Lodge, Colin Eberhardt - and of course Mike Ormond and the other rest of the staff at Microsoft UK.
So, why not download the book and find out more about Windows Phone 7 development?
Regards, Colin E.