Last week, five Scott Logic staff: Courtney, Helen, Jack, Connor and Robert, took time out of the Edinburgh office to lend a hand with the Prewired Summer Hack coding challenge for children and young adults from eight to 19 years of age.
I'm on the board of Prewired, which is a not-for-profit programming club for young people under the age of 19 and is based in Edinburgh. Participants attend weekly evening sessions where they improve their skills in digital technologies within a friendly, collaborative and supportive environment. The participants spend the whole week working in teams to build a game, application or website based around challenges, this year presented by Shelter Scotland and the City of Edinburgh Council.
Bridging the skills gap 
Scotland, like the wider United Kingdom, has an imbalance between the growing demand for technology professionals and the limited number of graduates leaving universities and colleges with technology skills. The Scottish Government has said that: "Scotland needs an estimated 11,000 new digital/ICT workers each year to meet current and future demand in the sector and we need to take urgent action to close this gap." (Source: http://news.scotland.gov.uk/news/scotland-s-first-digital-skills-academy-opens-its-doors-1e48.aspx).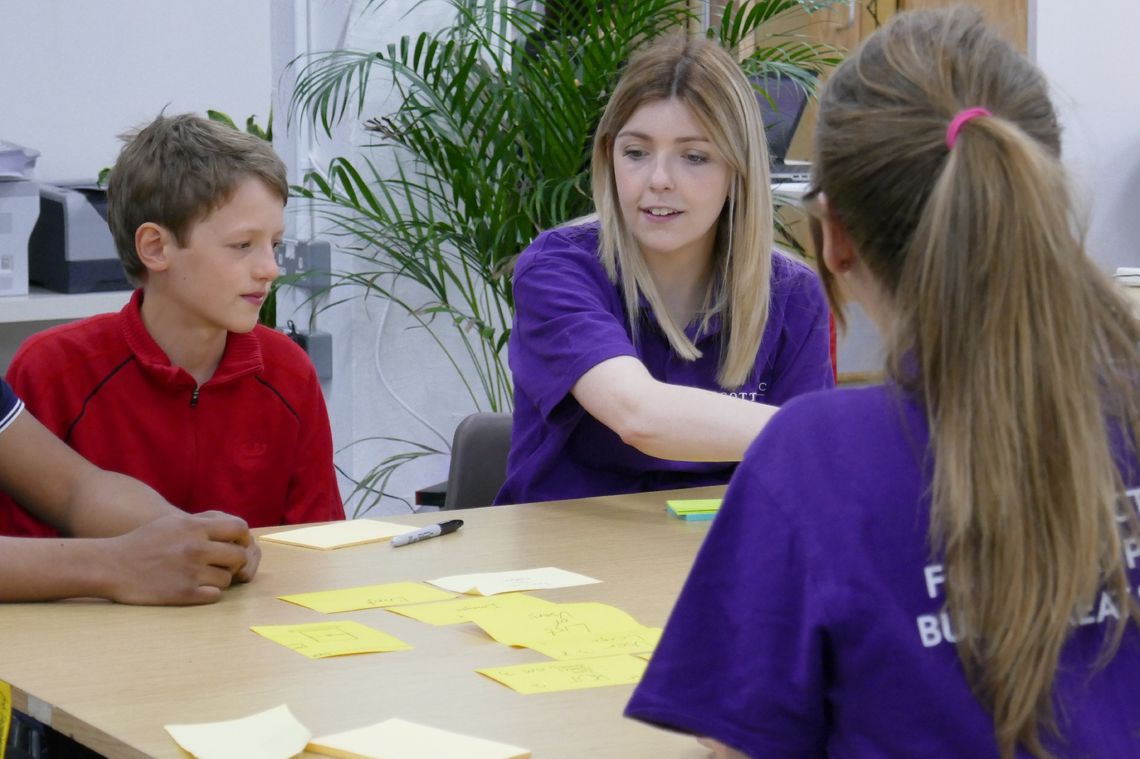 But the shortage of skilled technologists is a more complicated issue than can simply be attributed to a lack of technology places in higher education. To quote Martin Brown of the Scotsman, "One would instinctively tend to think of the technology sector as a young person's game, but the stats tell a different story. Only 14 per cent of employees in the Scottish tech sector are aged 16-24, and the age bracket most workers fall into is 35-44. It seems that young people, despite being more tech-savvy than ever before, are just not being attracted to the industry."
Tonnes of talent
Scott Logic is very much aware of the need for talented technologists and in Scotland we spend a lot of time recruiting specialists for our Edinburgh team. Two of our specialist user experience designers, Courtney and Helen, helped all the teams during the second day to think through and organise their technology ideas and hopefully gave them a wider perspective of the range of critical talents involved in the technology industry. 
Courtney said: "I was really impressed with the skills that the students already had in coding which meant that we could just get on and focus directly on integrating the user experience within their projects. It was also really fast-paced for us as each group had unique users and projects, meaning we had to adapt our approach constantly to help them find the most value.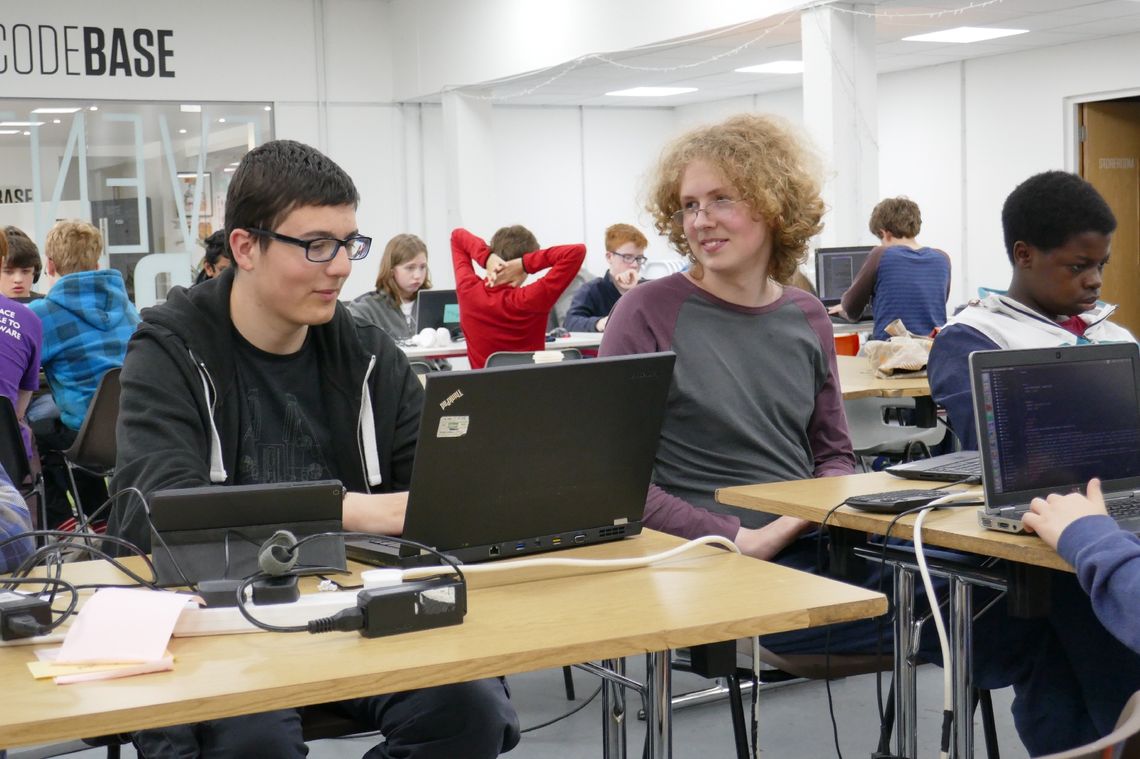 Robert, one of our experienced developers, came to help out on the fourth day and was particularly struck by the talent in the room. He said: "I think I learned more from them than them from me but hopefully they didn't notice!"
It's almost certainly a feeling we all shared as we witnessed the breadth of technologies and tools being used throughout the week to produce the amazing end results that were presented on the last day.
When our developer Jack was asked to take part in the judging panel I think he knew he had an almost impossible task in trying to decide which of the six great projects should get the top three prizes. But at the end of the day, it really was the achievements of the kids that made the week and everyone went away with the inspiration to keep coding! 
Freda O'Byrne of Prewired generously sent us this message:
"Scott Logic mentors enabled us to plan a developmental experience for the young people. Their input at strategic times stretched the knowledge and confidence of participants, encouraging them to reach for project goals that they otherwise might have found difficult to achieve.
"The soft skills that the young people practiced: listening, speaking, working in teams made up of people with differing levels of technical ability and experience, valuing each others input, using agile methodology to set and achieve their goals, and then, finally, standing up in front of industry professionals to present their hacks will transfer to other parts of their lives. The graciousness and sensitivity of the mentors in dealing with organisers, other mentors and with children of different ages, needs and abilities was exceptional. Thank you!"
To find out more about Prewired, visit prewired.org. 
---
The Prewired Hack week prizes were donated by Amazon Development Centre Scotland, Codebase and FanDuel. Laptops used by many of the participants during the week were donated to Prewired by Skyscanner. The weeks Hackathon activities were planned and facilitated with the help of Allan Lloyd of Product Forge. Last but not least, Codebase Edinburgh provided the venue for the week, with lots of help and support from Oliver Littlejohn and the rest of the Codebase team.